Featured
The New Monkey 125 Performance Exhaust was developed for performance, looks, and value. This exha...
Our infamous cartoon CT70 is now on a banner. Perfect to hang in the man cave or garage. We also ...
DNM fully adjustable rear shock for CRF125. This shock is a huge improvement over the factory sho...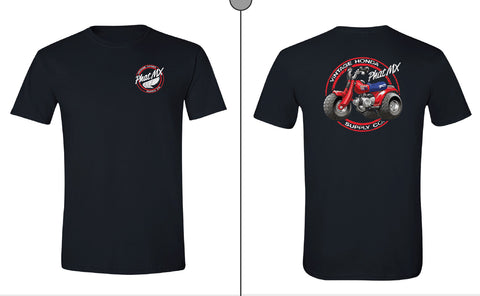 ***Select your size when ordering*** ATC70 "Ringer" T-shirt. 100% cotton Black T-shirt with a fro...
Genuine Honda Air Box clamp and screw for the hardtail Z50's ONLY. Fits 1968-1971 Z50. Incudes th...
4 Clutch springs-  these fit the Honda CT90, ATC90, ST90 Sold as a kit of 4 springs. Now disconti...
This is the rubber that fits on the top of the carb to cover the throttle cable. Fits CT70 1969-1...
Outerwears Pre-filters are designed to enhance the efficiency of any performance or exposed air f...
OEM Honda Front Wheel seal for he ATC70. Sold as each - you will need two per bike. 91205-...