(temp sold out) Black CT70 Hub to Rim Bolt Kit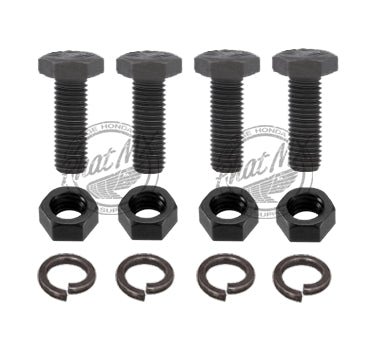 (temp sold out) Black CT70 Hub to Rim Bolt Kit
Description:
Black CT70 wheel bolt kit - this bolts the Hub to the Rim.
Includes:  4 M8 black bolts, 4 black Nuts, and 4 black Lock Washers = enough for one Hub.
NOTE: The M8 nuts have a 12mm head - the stock OEM have a 13mm head so this nut does not fit the same in the hub but will still work fine.