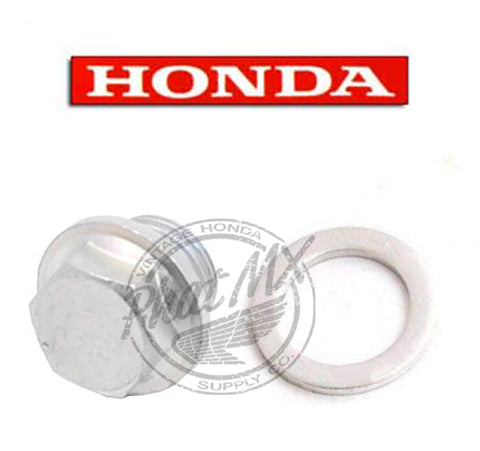 Cam Chain Tensionser Bolt
Description:
OEM Honda cam chain tensioner bolt and sealing washer. This is the bolt that many people think is a drain bolt located on the left side of the bottom of the motor.
90081-086-000 & 90441-035-000
Fits many Hondas including: Z50 1969-87, CT70 69-85, CT90, CT10, C70, XL70, SL70,  ATC70, ST90, ATC90, ATC110 and many more.