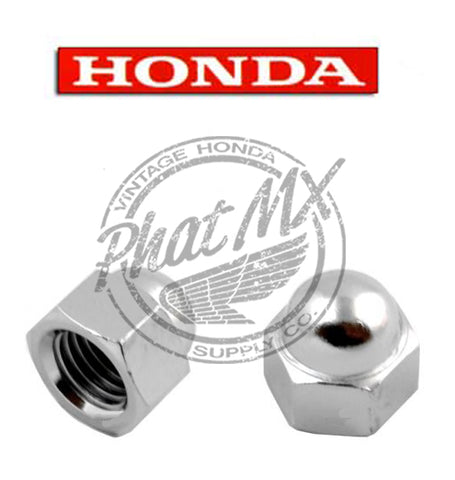 Chrome Shock Nut (each)
Description:
*** select M10 or M8 when ordering***
OEM Honda Chrome Shock Nut. Time to replace those old scratched and rusted nuts.
The older CT70's also used an M8 on the top exhaust mount - this is a different size - the other 3 are M10.
M10 fits all other bikes (Z50's and many more)
M8 is only used on one of the upper mounts on the exhaust side of the CT70.