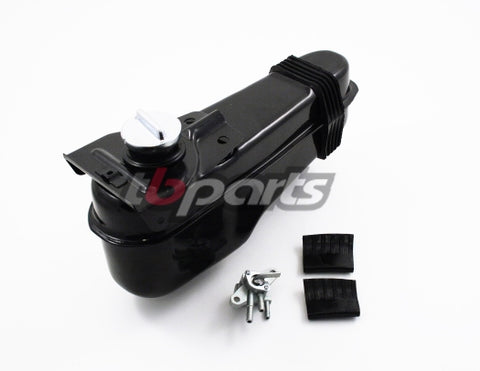 CT70 1972 - 94 Gas Tank
Description:
CT70 K1-94 Gas Tank, Comes complete with gas cap, bracket, rubber band, rubber mounts  and dual petcock (for use with an aftermarket carb.
NOTE: This tank will fit in a Honda CT70 KO  (1969 -71) model but is a tight fit.
Also Fits Honda ST90.