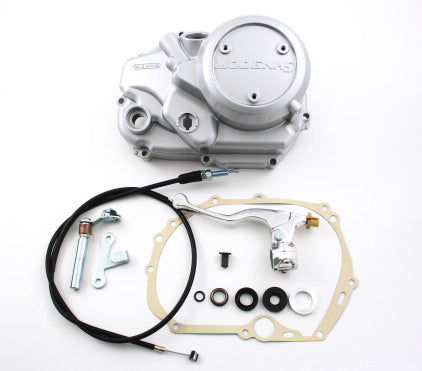 KLX110 Manual Clutch Kit
Description:
This is the latest manual clutch kit from TB Parts for the KLX 110 / DRZ110. Like hydraulic actuated clutch kits, this kit uses your stock clutch - however its much easier to install. This kit can be used as semi-auto like the stock set up or you can choose to use the clutch lever to engage the clutch like a manual clutch. 
This kit includes a primary clutch removal washer that allows you to convert to a full manual clutch if desired on the 2003 and newer models. When you use this washer it also removes two pounds of weight off the crankshaft resulting in quicker engine response. Kit also includes the crankshaft seal.