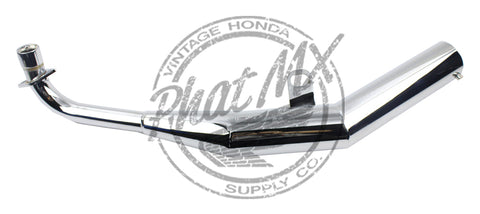 Low Side Chrome Exhaust # 9
Description:
*** Requires a swing out kick starter.***
This is a very cool Low Side Chrome muffler. Made from chrome plated steel construction. Its has a great sound and will improve your throttle response and let your motor breathe..And might help you impress the Ladies. Fits all Honda Z50's, CRF50.
Also available in Flat Black.