(temp sold out) Lux KLX110 Shift Shaft Brace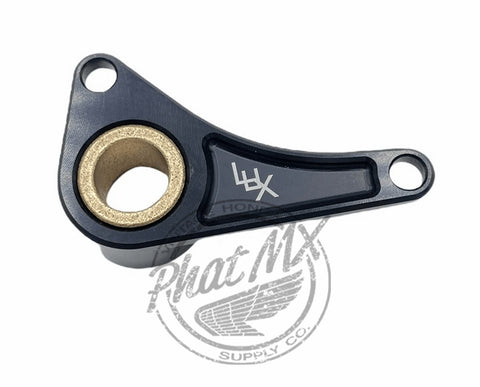 (temp sold out) Lux KLX110 Shift Shaft Brace
Description:
Billet shift shaft braces help increase the longevity of your OEM shift shafts by adding the needed support to reduce the chances of bending.
CNC machined from 6061-T6 billet aluminum - Black anodized
Oil-embedded bronze bushing for added strength and lubrication to reduce galling.
2005 - Present KLX110 / KLX110L / DRZ110
NOTES:
Please keep in mind prior to installation that your used shift shaft may be bent from normal use. In most cases, your shift shaft can still be straightened. If your shift shaft is bent beyond repair, the shift shaft will need to be replaced before installing your new Shift Shaft Brace.