(temp sold out) C21 Stone King Pit Cross Front 14" Tire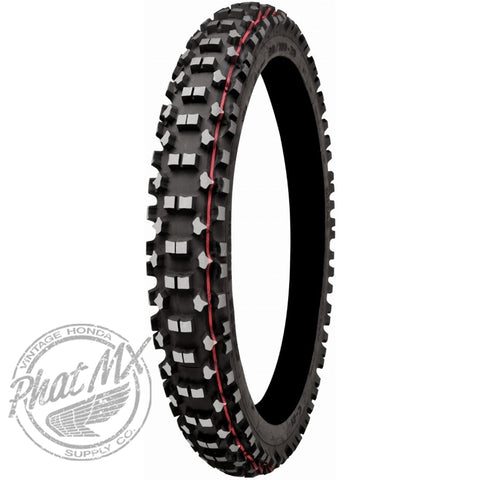 (temp sold out) C21 Stone King Pit Cross Front 14" Tire
Description:
The latest "Fatty" 14" tire setup being used for the KLX110L and CRF110 and TTR110 stock and mod bikes. This is the biggest front tire you can buy!
It does require trimming if using standard KLX110 fork legs. But no trimming is required for the L model fork legs.

Front 90/90-14 C-21 Stone King Tire:
Since this Mitas tire is designed to be a front tire the profile design gives a better overall  feel of the bike in a wide range of conditions. Approximate weight of the tire is 6.1 LBS.