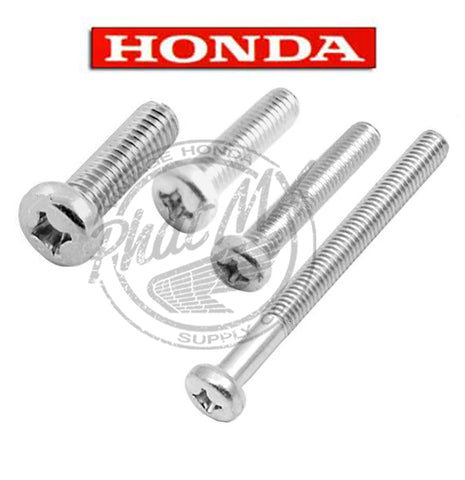 OEM Honda Case Screws (each)
Description:
*** SOLD as EACH - Select size Before ordering ***
OEM Honda Case Screws - available in many different sizes - perfect for that 100 point restoration. Sold as each - available in the following sizes:
M6 x 8mm, M6 x 12mm, M6 x 16mm, 20mm, 25mm, 28mm, 30mm, 35mm, 40mm, 50mm, 60mm, 65mm & 75mm
For best results use a J.I.S. screwdriver to remove and reinstall these factory screws.