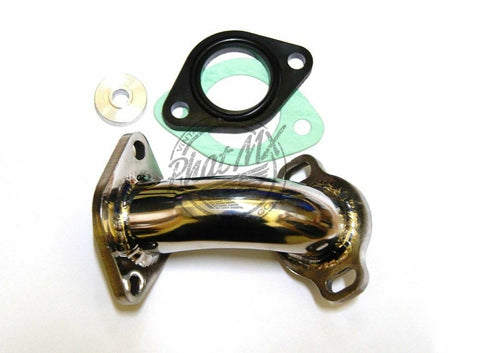 Slotted Intake Manifold
Description:
*** ONLY works with the Chinese carbs that come with the 125cc-140cc ***
Intake manifold for Piranha engines (and many other honda clone engines) for the Honda ATC70 & Z50. Features slotted mounting holes allowing you to rotate the carb for close clearances. Made from Stainless Steel. Includes carb gasket AND aluminum tank spacer! This tiny wonder raises the gas tank just enough for a nice easy fit.